---
---
We get it: disaster is an overwhelming feeling, especially if you own, manage, or oversee a business. That's your legacy on the line, not to mention the livelihoods of your employees. Disaster shouldn't get in the way of what you've worked so hard to build and accomplish.
That's where ADH comes in. Whether you're dealing with an emergency or disaster that's effecting just one room of your facility or an entire complex of buildings, we have the experience and knowledge to tackle the problem quickly. Our expert technicians help with every aspect of the disaster restoration process from start to finish.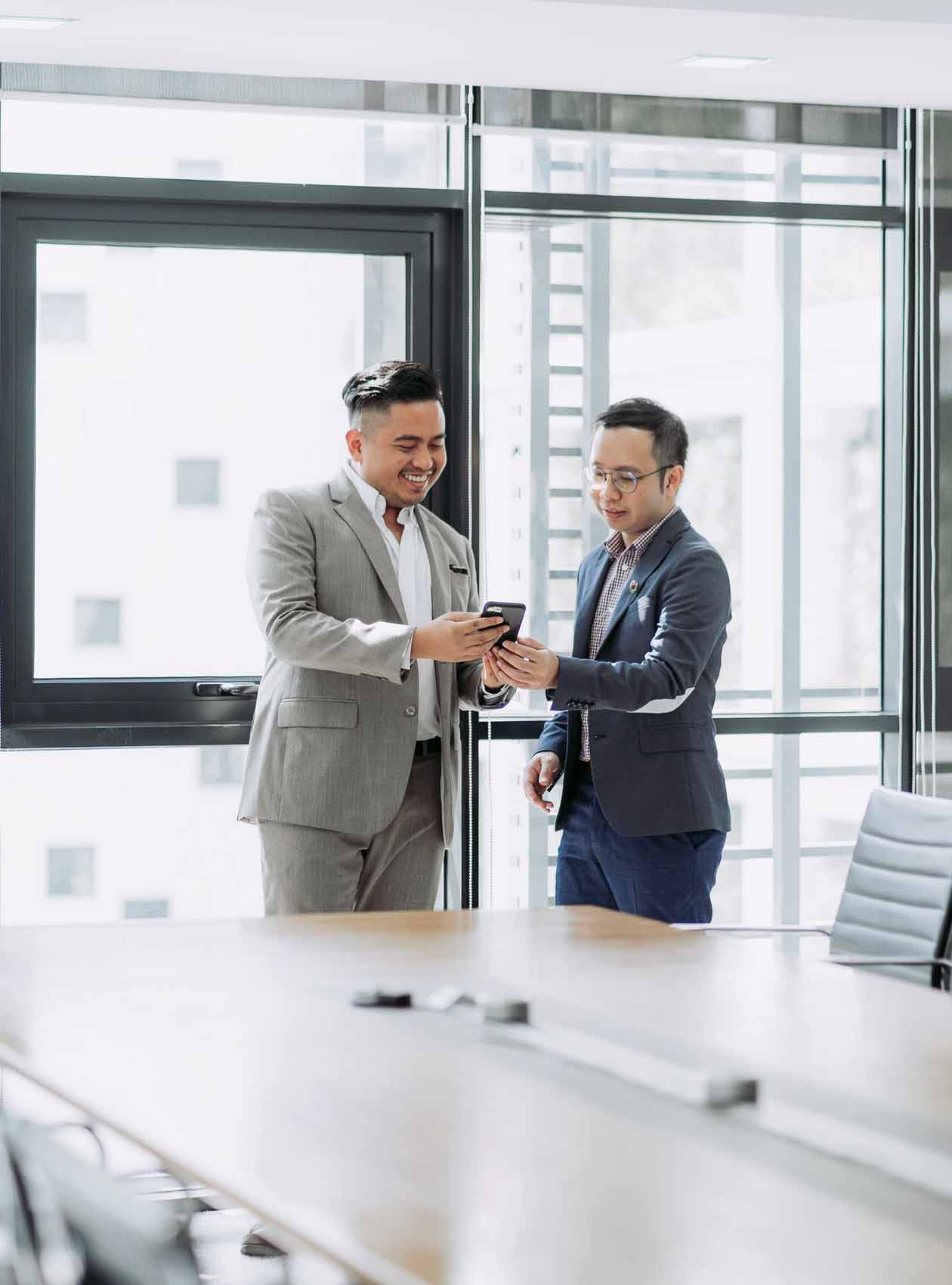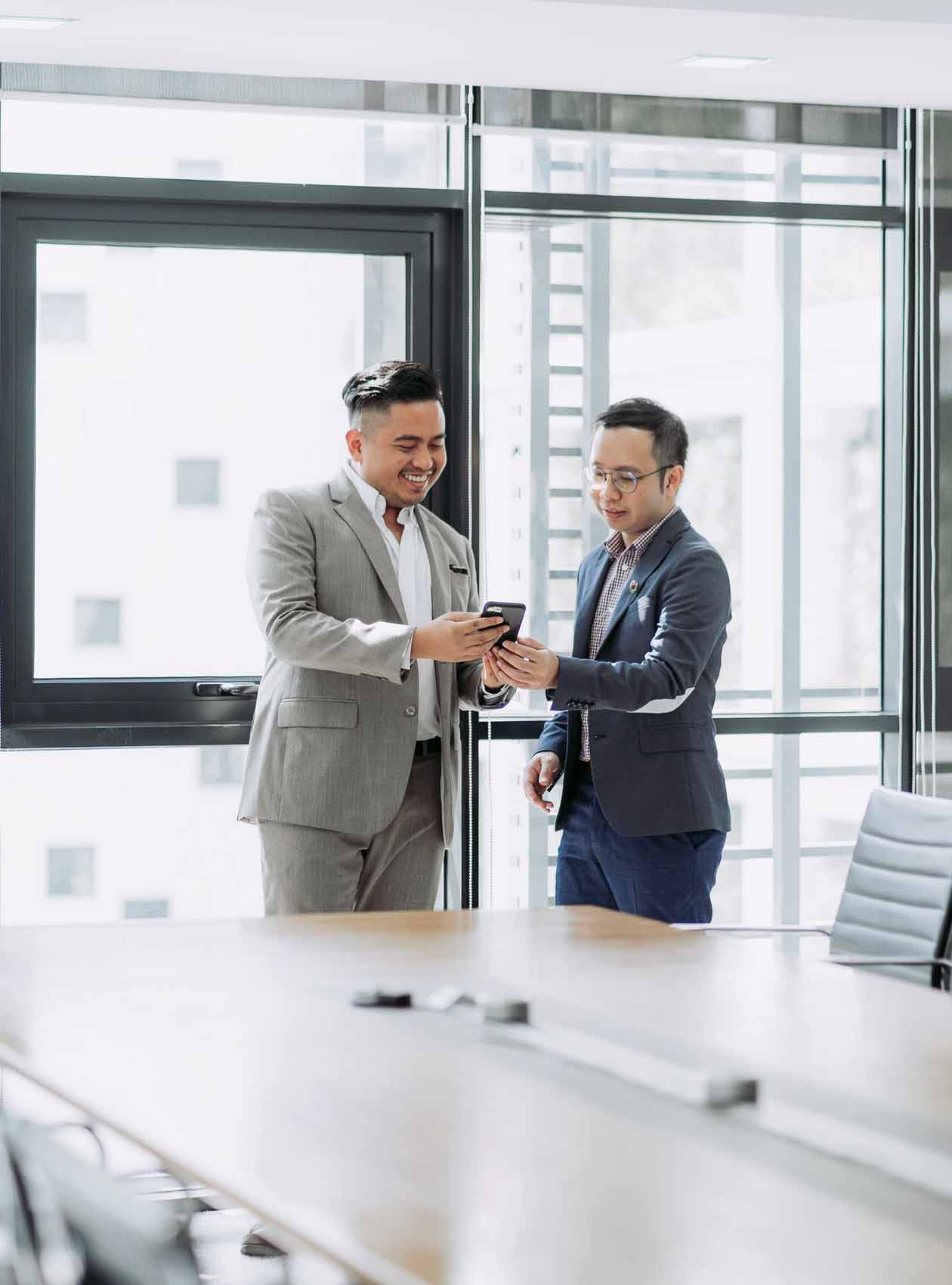 ---
---
Our restoration services include response team dispatch, building/site stabilization, environmental services, content restoration, structural damage repair, and full-service construction services.
Water Damage
We're experts in water and flood recovery. Upon arrival of our technicians, we inspect and assess the damage, remove all water and humidity (dehumidification and evaporation), and then get to work on advising/providing repairs.
Mobilization
For our Dallas/Fort Worth community members and their businesses, we guarantee arrival of our experts within 2 hours of receiving a dispatch request.
Smoke, Soot, and Odor Remediation
Serious damage occurs when smoke damage— lasting long after a fire is even extinguished —is left unresolved. ADH is the Metroplex's premier provider of immediate fire damage relief. We provide soot and smoke damage cleanup/restoration in addition to odor removal, all preventing further damage after a fire is long gone. Additionally, we provide site fencing, pre-cleaning, debris removal, content packout and cleaning services, wall and ceiling cleaning, comprehensive deodorization, and full-service reconstruction.
Temporary Power
Emergency power from ADH ensures that you can continue serving your customers when a power outage happens in the immediate aftermath of a disaster. This includes temporary HVAC, portable generators, remote lighting, and more.
Vandalism and Trauma Event Cleanup
Your reputation is everything. That's why we get to work quickly to remediate the damaging effects that vandalism and crime scene events can have on your business. Trust ADH to discreetly, sensitively, and effectively get you back to a place of operational confidence after one of these events.
Content Restoration
Electronics, documents, furniture, rugs, carpets, accessories ... all of these items can hide the lasting effects of a disaster. We're expert content restoration technicians that help save/preserve these assets that are often missed by others, even after a smaller disaster event.
Environmental Services
Air quality and environmental safety is CRUCIAL to your business operations. That's why we offer specialty services, such as asbestos and lead paint abatement in order to help you maintain a healthy work environment for you and your employees.
---
---
Serving All of Dallas/Fort Worth
---
Based in Southlake, we serve the entire Metroplex for all of their roofing and general construction needs, for both residential and commercial properties.
---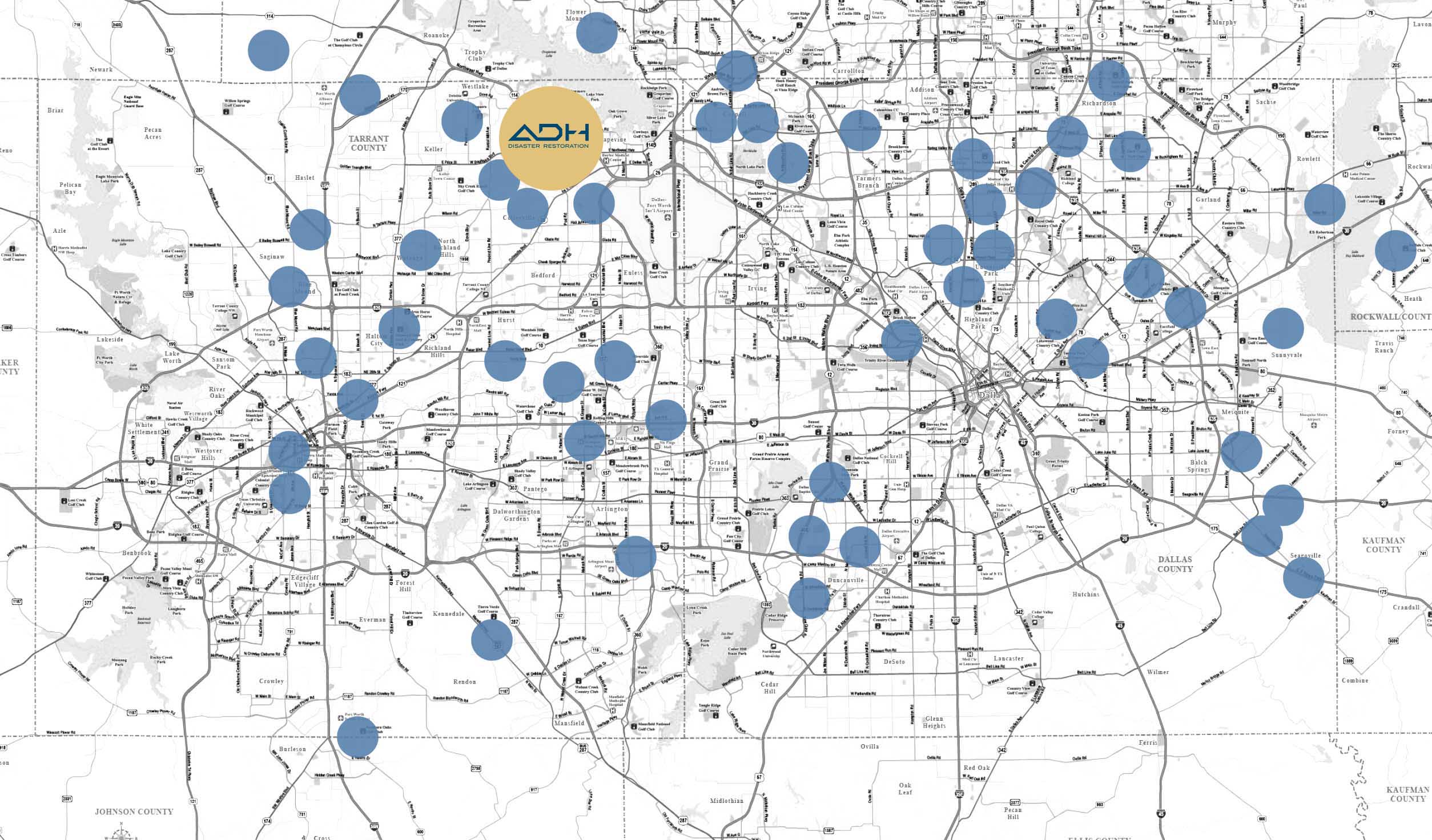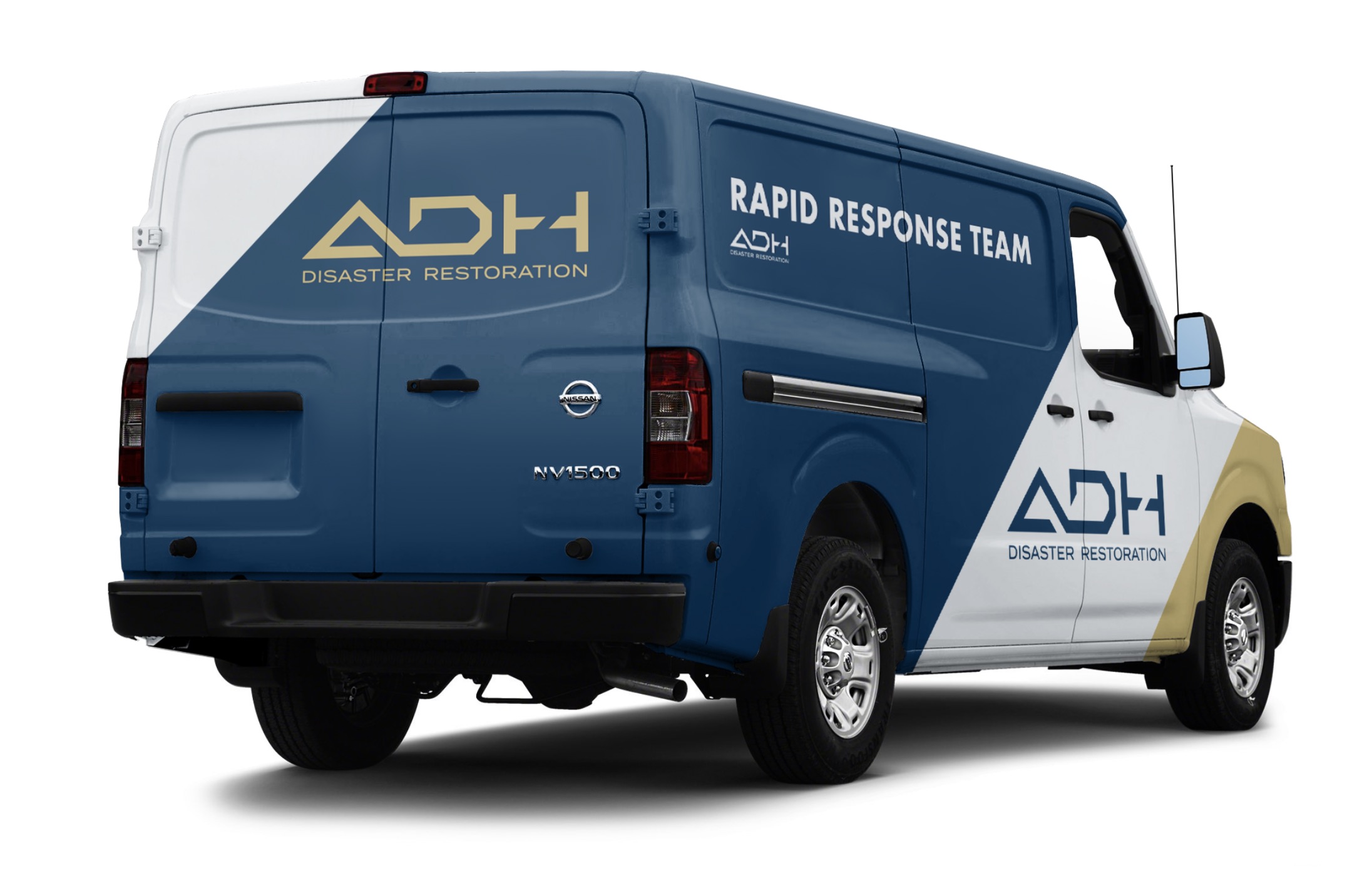 Dispatch Our Rapid Response Team
---
On site within 2 hours GUARANTEED

On-site within 2 hours of a call GUARANTEED

---